BOUDOIR
Be Fearless & Fierce.
When was the last time you did something that was TRULY just for you?
Unfortunately, most of us can't remember or it's been way too long…
So let's do something that is completely about YOU!
TO ALL OF MY
BOUDIE BEAUTIES:
THE FIRST THINGS I TYPICALLY HEAR ARE "I'M SO NERVOUS" "I'M NOT CONFIDENT" "IM AWKWARD" AND BY THE END OF YOUR SESSION... YOU WILL BE PROVEN WRONG. YOU ARE BEAUTIFUL. YOU ARE FIERCE. YOU ARE FAN-FREAKING-TASTIC. A BOUDOIR SESSION WITH ME WILL START WITH HAIR & MAKEUP BY AN AMAZING MUA AND HAIR STYLIST.  Once you're feeling yourself after getting GLAMMED UP, I WILL TURN ON YOUR FAVORITE MUSIC ON SPOTIFY AS LOUD AS IT CAN GO.  AFTER THAT, WE START ROCKING IT OUT AND MAKING YOU FEEL LIKE A TOTAL BOSS BABE.  I WILL SHOW YOU SNEAK PEAKS ON THE BACK OF THE CAMERA THROUGHOUT YOUR SESSION TO SHOW YOU HOW FREAKING AMAZING YOU LOOK.  THERE WILL BE FANS TO BLOW YOUR HAIR MAKING YOU FEEL LIKE YOU ARE BEHIND THE SCENES OF YOUR OWN CELEBRITY SHOOT.  And before you know it, you are feeling sexy, bold, fierce, confident and AMAZING! AND That is the power of an amazing boudoir session.
THE BOSS BABE PICTURED ABOVE LEFT HER SESSION PUMPED UP AND EXCITED TO GET HER PHOTOS & TELLING ME HOW MUCH FUN SHE HAD.  HERE'S WHAT SHE HAD TO SAY ABOUT HER BOUDOIR SESSION:
"Vasva is an amazing photographer! It was my first time doing a boudoir and I was a nervous wreck! She made me feel comfortable during the shoot and the pictures turned out so beautiful!!! My favorite part is that she didn't edit out the flaws on my body and that made the pictures even more amazing! My confidence after doing the shoot went up so much and seeing the photos made me feel more beautiful than ever. Highly recommend Vasva for your photography needs and take the risk of doing a boudoir shoot!"
NOW —  THE QUESTION IS, ARE YOU READY?!
INVEST IN YOURSELF
START YOUR SESSION WITH YOUR DRINK OF CHOICE WHILE YOU SIT BACK, RELAX, AND GET PAMPERED. WE WILL TALK, LAUGH, AND I WILL TELL YOU WHAT ALL TO EXPECT TO EASE YOUR NERVES. THEN WE WILL GO IN THE STUDIO, AIR BNB, HOTEL ROOM, YOUR BEDROOM....WHEREVER WE ARE, AND GET TO SHOOTING!
ALL 3 BOUDOIR PACKAGES INCLUDE ALL OF THE BEST EDITED IMAGES. YOU'LL GET A PRIVATE ONLINE GALLERY, HIGH RESOLUTION IMAGES, AND GORGEOUS STYLED HAIR AND MAKEUP FOR THE EXTRA CHERRY ON TOP (IF YOU CHOOSE TO DO SO).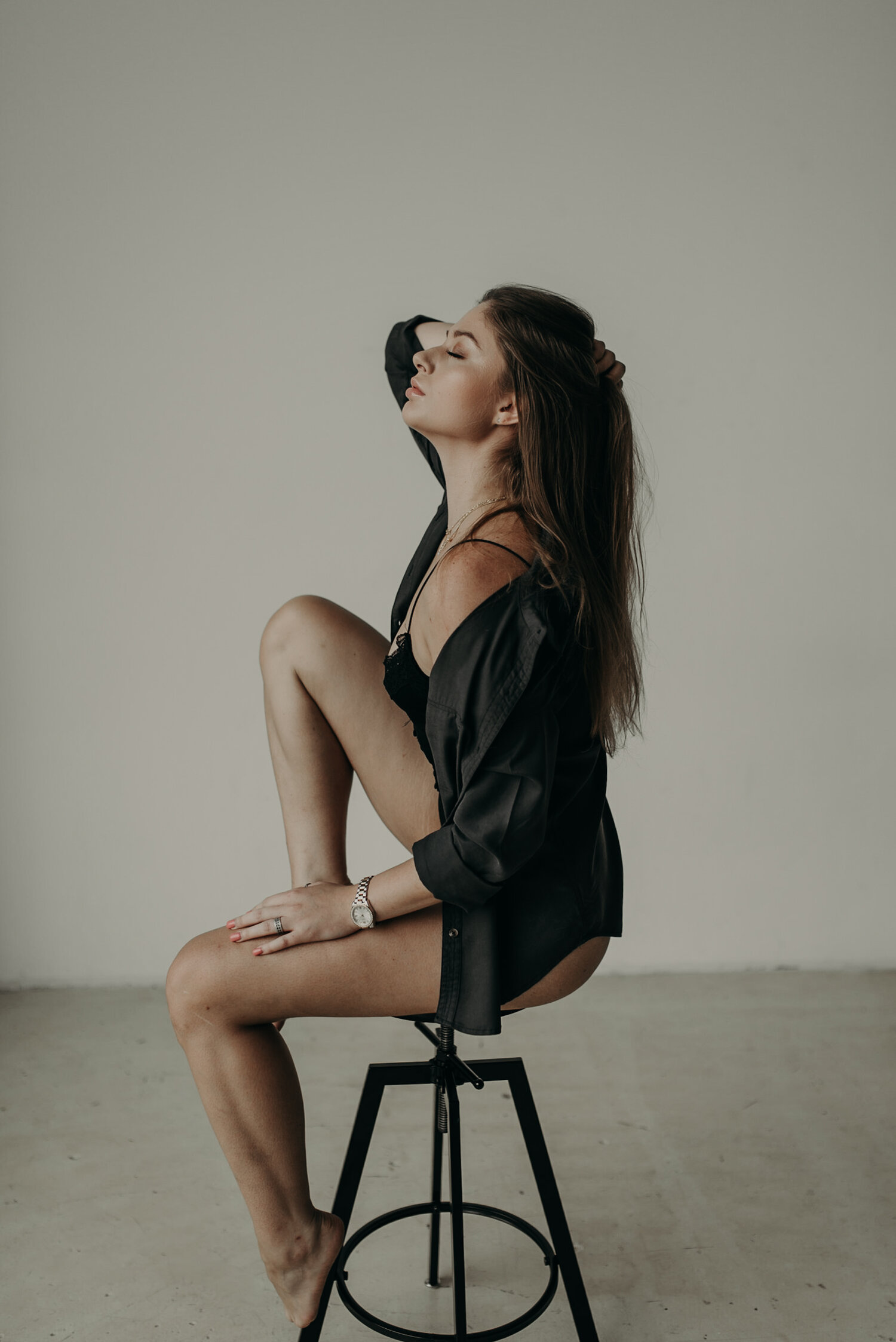 + 30-Minute Session
+ 1-2 Outfit Changes
+ 50 Edited Images (you pick your faves)
+ Private Online Gallery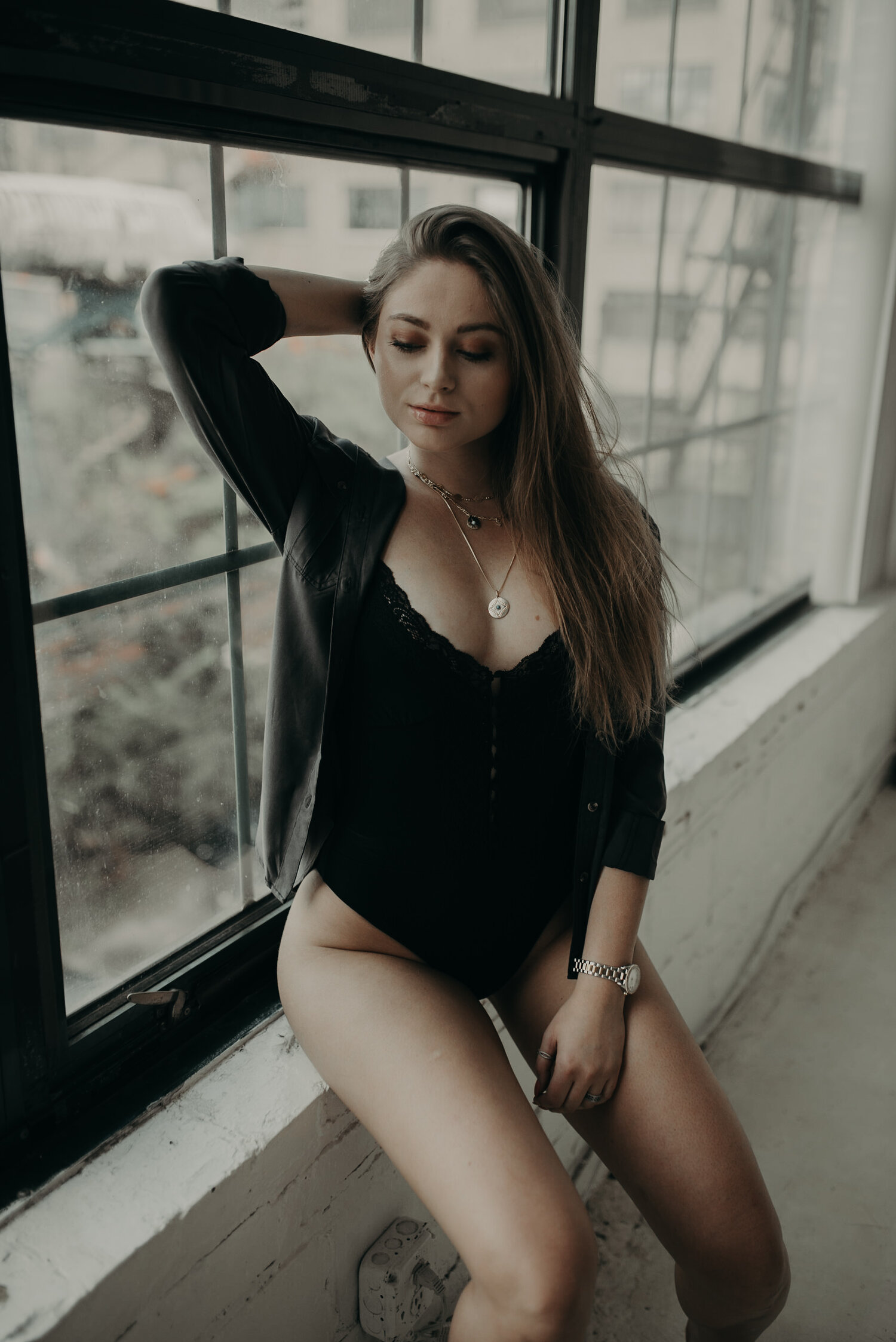 + 60-Minute Session
+ 3-4 Outfit Changes
+ All the Best Edited Images (minimum of 100)
+ Private Online Gallery
+ 75-Minute Session
+4-6 Outfit Changes
+ All the Best Edited Images (minimum of 150)
+ Private Online Gallery
+ a 8x8 linen photo album / "little black book"
I'M IN! WHAT'S THE PRICE?
CLASSIC BOUDOIR
PRIVATE SESSION: $375

hair + makeup available for an additional price

MARATHON SESSION: $350
SIGNATURE BOUDOIR
PRIVATE SESSION: $450

hair + makeup available for an additional price

MARATHON SESSION $400
ULTIMATE BOUDOIR
PRIVATE SESSION: $750

MARATHON SESSION: not available
** Add-on a 8x8 linen photo album with 20 pages for $275. **
WHAT IS THE DIFFERENCE BETWEEN A BOUDOIR MARATHON AND A PRIVATE SESSION?
I WILL HOST BOUDOIR MARATHON WEEKENDS WHERE I RENT OUT A CUTE STUDIO OR AIR BNB.  IF YOU BOOK YOUR SESSION ON ONE OF THOSE ANNOUNCED DATES, THE COST OF THE STUDIO IS COVERED BY YOURS TRULY.  
IF YOU BOOK A PRIVATE BOUDOIR SESSION (ANY DATE/TIME THAT IS CONVENIENT FOR YOU) INSTEAD OF ON A DATE THAT I HAVE ANNOUNCED, THE CLIENT COVERS COST OF LOCATION (BUT I CAN GIVE YOU SUGGESTIONS ON WHERE TO BOOK YOUR SHOOT). 
THE PERKS ABOUT A PRIVATE SESSION IS THAT YOU CAN BOOK YOUR SESSION AT ANY TIME YOU WANT OR NEED IT AND DON'T HAVE TO POSSIBLY WAIT MONTHS FOR MY NEXT MARATHON DATE TO ROLL AROUND!
+ Multiple Outfit Changes
+ Professional Hair & Makeup (optional add-on)
+ Professional Guided Posing
+ Multiple Poses
+ Password Protected Online Review & Ordering
WANT 50% OFF?
Book your boudoir session at 1/2 the price when you're one of the first 5 beauties to book a private session between September and October (subject to availability).
READY TO BOOK?
Please fill out the form below and I'll get back to you in a few hours or less. I can't wait to hear from you!!