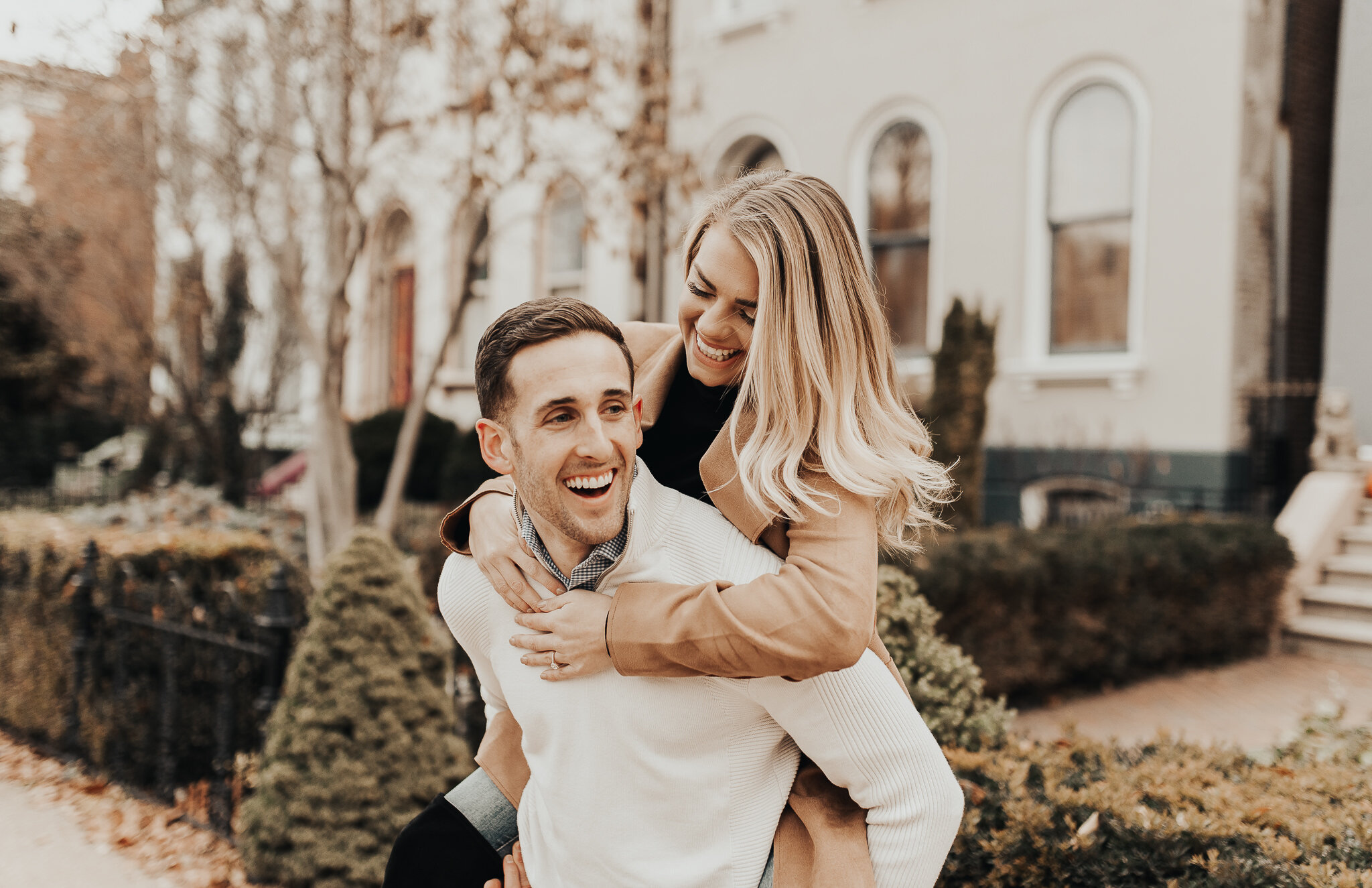 Below you will find a couple preparation and outfit tips to help you get ready for your fall mini session. I have also linked my "What to Wear Guide" for family sessions, senior sessions, and couples sessions that you will find towards the bottom of this page. I hope this helps!
Arrive Early
We will start on time! Please allow enough time when you find yourself planning and include time for travel or traffic. Arrive 5-10 minutes early to give yourself some time for last minute issues that may arise. Mini sessions are scheduled back to back and any amount of time that you're late will directly impact the length of your session and number of images you may receive. If you miss the entire length of your session and I have another session booked right after yours, you'll have to wait until the next time slot is available.
Come prepared
A lot of my clients opt to get their hair and make up done for their session. If you are doing this, make sure you allow enough time to enjoy that experience prior to the session. Consider setting out your outfits the night before and making sure you have every accessory you want photographed ready!
What to expect
Expect me to greet you with a hug and for us to begin your session right away since we are very limited on time. My shooting style is very fun, laid-back, and easy-going. I love capturing fun, candid moments that unfold in front of me rather than me just posing you for every single photo.
I will begin with guiding you for a few posed photos and if you have any specific ideas (maybe some that you found on Pinterest), let me know right away so we can make sure to capture those images first. Then, we'll continue with some more fun and relaxed images of you in the moment.
Think of your session as a mini adventure with your loved ones and I'm just there to capture those moments that matter most to you! Or if you're doing a solo session, consider this your moment to shine during our time together so we capture some fabulous photos of you with your confidence shining through!
What to wear
I know planning what to wear for your photo session can sometimes be stressful but I don't want you to stress! When picking out your outfits, pick out the outfit for the most difficult to dress person first (almost always me!) and then plan everyone else's outfits around that one.
Remember to plan colors and patterns as if you were dressing one whole person. Too many patterns are really busy for the eye when looking at a group.
Check out my Pinterest board with some beautiful ideas for colors and sample outfits for family sessions.
View my blog post on outfit ideas for family sessions for a better guide and color schemes for outfits here.
Check out my what to wear guide for couples sessions here.
Check out my senior session guide here.
PHOTO IDEAS
I have created Pinterest boards with different ideas for photos, poses, props, outfits, etc. Check them out below.
It's more than okay to feel nervous!
My job is to direct you in a way that helps you relax, feel natural, and be your true comfortable selves during our time together. By the end of your session, you will feel happy, be more confident, and excited to see your photos! Don't worry if you are feeling nervous, I'll be sure the end result is something you will love! Also… feelings of excitement are the same as feelings of nervousness, so remember to keep that in mind! :)
Have fun!
Relaxed people = beautiful portraits!
For families:
If your kids would feel more relaxed and up for taking photos within our 20-minute time frame if you bring their favorite toy or bring along someone to help keep them looking at the camera, please feel free to! I don't mind it at all, and am up for anything to make the kids feel relaxed and excited to take some pictures!
Don't think of this photo session as something that's nerve wrecking, it will be fun! Just think of it as an adventure with your family and I'm just there capturing those precious moments for you!
For couples:
Think of your session as a mini date with your babe where you're going to have those moments between you two captured and you'll get some gorgeous portraits of you two that you'll absolutely love because your photos will truly represent your unique relationship. Have fun, enjoy the moment, and come into the session with an open mind and up for the adventure!
For seniors:
This is your time to shine and have some gorgeous self-portraits taken of you. Let's have some fun together and capture some stunning portraits of you that you'll forever love!
Also.. if you're wondering about how you can make your experience personal and memorable, feel free to bring along any props that are special to you. We can incorporate any props or pets you'd like into your photos in a fun way! Whatever you want in your photos, I'll do my best to make it happen!
Delivery of images
Your images will be edited and sent to you via an online gallery within 2 weeks. After the session is over, I will send you 2-4 sneak peak images within 2 days. I will edit the best images (non-blurry, where someone had their eyes closed, etc.) and will send you your online gallery where you can view and download your images in full resolution.
Have any questions?
Shoot me an email at info@ovphotography.co
Stay connected with me on Instagram!
Shoot me a DM and let's connect prior to meeting! :)