Helloo and welcome! I want this process of wedding planning to be easy, simple, exciting and personal to YOU. 
My approach is simply this: your wedding is unique to you.
Every couple and wedding is different.
Because of this reason, I create customized packages depending on what you're looking for. How many hours of coverage are you needing? Do you want a day-after session included? Second photographer? Albums or print products? I got you covered with different options to choose from!
WHAT DO THE WEDDING PACKAGES INCLUDE?
+ All of the best images from your wedding day (minimum of 80-100 images per hour)
+ Sneak peeks within 48 hours
+ Full wedding day preview within a week
+ Print Release: you can print your photos any place you'd like
+ Guidance, tips, and help with wedding planning
+ Family List & Wedding Details Forms: these will help you stay organized and they make sure we're in sync
+ and more!
Your wedding day is going to be one of the most memorable, joyful, exciting, nerve-wracking, love-filled days of your life. 
While you're in the midst of the many emotions a wedding day can bring, it's my job to capture all those little moments that unfold throughout the day. It's the day you've been dreaming about and nothing can compare to the moment when you and your love say "I do" to one another and realize that you're going to spend the rest of your lives together.
I will be there to capture the moments that matter and mean the most to you.
Having your wedding documented by a photographer you can 100% trust, confide in, and that will always have your best interest at heart, is one of the most important parts of planning because it's an investment in your memories and having a photographer that truly cares about you will give you photos that represent your true personalities and allow you to relive all those moments as your day as it felt. You deserve beautiful timeless images to show your future grandkids when you talk about the day your life changed forever! :')
So, what are the next steps?
 1. Reserve your date with a retainer and a signed contract.
Are you ready to book? Let's do this!!! You will receive a customized proposal that includes your contract and invoice schedule (for the deposit and remaining balance that is due 30 days before your wedding). A signed contract is required along with a $500 non-refundable retainer to hold your wedding date and time. Payments are accepted via credit/debit card, direct bank transfer, or by check. You can pay with a credit/debit card through your private client portal for your convenience.
2. I'm all yours!
Once you've booked your wedding, I'll let you know what you can expect next from me. Then, let's start dreaming and planning how we can capture you two and your love story! This is going to be so much fun and I can't wait to capture your day! I'll be there for you every step of the way to help you and make sure you have the most enjoyable experience possible!
ARE YOU READY TO DO THIS THANGGGG?
Do you want the best wedding photos? Of course you do! In order for me to give you this, I need to get to know you because I want to create an unforgettable and meaningful experience for you. I want the images I capture to truly represent you and your love for each other.
I believe the best images come with you and your love are being yourselves - the laughs, corny jokes, and spontaneous kisses. These moments that will be captured will be the ones you treasure forever. The real and genuine moments between you and your love. I want to capture those exhilarating moments where nothing else matters but that exact moment where you are present, taking everything in, and enjoying your moment. This is what makes for the best images in the world, and is how I will be able to capture them for you.
I want you to look back on your wedding photos in years to come and be able to relive the same feelings of excitement and love that you felt on your special day. There's an effortless style within my images and approach, as each photo flows with the next, telling a story with personality, heart and ease. I will always strive to give you the best experience and allow you to truly be yourselves, as I take a 'fly on the wall' approach with my photography. There's no stiff or awkward posing, I capture the little in-between moments and the unexpected action just the way it unfolds throughout the day.
What I've discovered as a wedding photographer is that I've come to find that my absolute favorite weddings to date – from the images to the unforgettable memories made with my couples – have been ones where I've walked away with genuine friendships that I've developed with my couples through being their wedding photographer. From your initial inquiry to the final delivery of your gallery, I'm most excited about getting to know you two as a couple and as new friends. It is truly an honor to be the one to capture beautiful, timeless, and joyful images for you and your family's past and future generations to remember your wedding day by.
It's at the core of my work to capture authenticity and to do it creatively. That means getting to know you and those closest to you. I genuinely am thankful that I get to do what I absolutely love. I'd be honored to capture one of the best days of your life.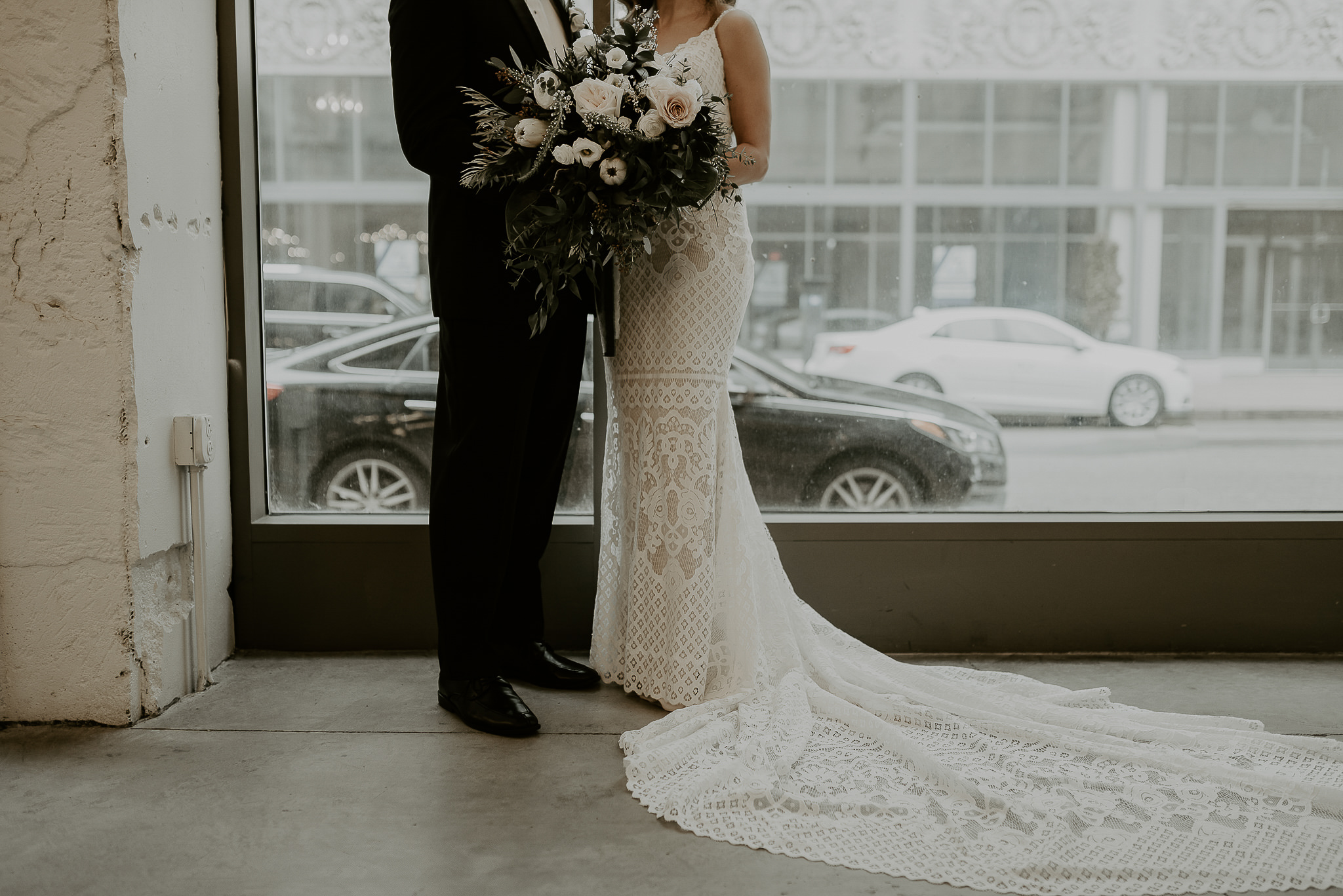 Destination weddings are quoted one price including the collection + travel expenses. Get in touch and let's dream something up together!